Michael Carpenter – Director of Bands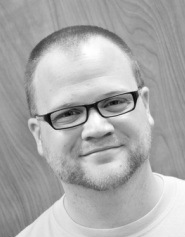 Mr. Carpenter has been the director of bands at Plainfield High School since 2012. He is a graduate of the University of Indianapolis where he holds a bachelors degree in music education.  Prior to working at Plainfield he spent his first 6 years of teaching at Fishers High School in Fishers, Indiana where he was in charge of the marching band, 2 concert bands, pep band, and music theory. He has worked with numerous groups from all over the state at local and national competitive levels including the Lawrence Central Spirit of Central Marching Band from 2005-2007. Mr. Carpenter is a member of the National Association for Music Education, Indiana Bandmasters Association, and Mu Phi Epsilon music fraternity. His major influences are Dr. Tom McCauley, James Beckel (ISO), and Randy Greenwell. Mr. Carpenter's philosophy is that we are not just teaching students the arts, but we are teaching them life through the arts. Competitive success is simply a bi-product of having a plan and then empowering students to discover their own potential through the realization of that plan. His hobbies include tinkering with his home theater system, RC cars, and spending time with his family. He has been married to his lovely wife, Melanie, since 2004. They have a beautiful daughter named Clara and currently live in Plainfield, IN.
Joseph Lewis – Assistant Director
Joseph Lewis graduated from Ball State University with a degree in Music Education in 2010. His primary instrument is saxophone, which he studied with George Wolfe while attending Ball State. During his time at Ball State University, Joseph performed with the "Pride of Mid-America" Marching Band, Symphonic Band, Wind Ensemble, Saxophone Quartet, Horn Ensemble, and The Statesmen all male choir. Joseph was a trumpet player in the Blue Stars Drum and Bugle Corps during the 2009 season.
This will be Joseph's 5th year working with the marching band here at Plainfield. From 2010 through 2012 he was the trumpet and mellophone instructor. In 2013 he began working with the woodwind section and continues in that role this season. Joseph is excited to be returning this season and is humbled to be a part of the continued growth of the program.
Jose Rodriguez – Color Guard Director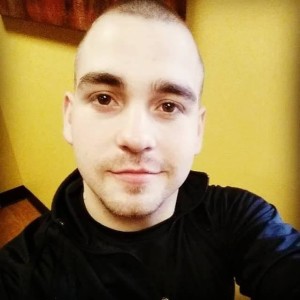 Jose Rodriguez is from Indianapolis and graduated from Owen Valley High School in 2009. Jose performed in 2007 and 2008 with the Blue Stars Drum and Bugle Corps as a Contra player. He also performed 4 years with O2 world and Open Class guard. He has taught with many groups in Indiana and surrounding states. Teaching with Marching bands, color guards, and percussion ensembles Jose has knowledge in all aspects of the performing arts activities. Jose has worked with finalist groups in IHSCGA, IPA, ISSMA, and Mid-States Association. He also has experience in BOA and WGI. Jose also currently serves as a Combat Engineer in the Army Reserves and was deployed to Afghanistan in 2014. Jose believes that through performing arts students are given the chance to express themselves as they continue to grow in all aspects of life. Jose is excited to have been given the opportunity to be the Color Guard Director here at Plainfield High School. He hopes to inspire the students and show them that with hard work, dedication, and passion they can achieve and overcome any obstacle.

Jason Schmidt – Visual Captain Head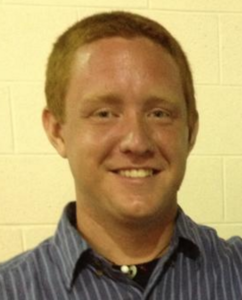 Jason Schmidt is from Granger, IN and graduated from Penn High School in 2009. He then attended Ball State University and graduated in 2013 with a Bachelor of Science in Music Education. There he studied trombone under John Seidel and performed in the Wind Ensemble, Symphony Orchestra, Marching Band, Trombone Choir, and many other large and small ensembles. Jason performed with the Blue Stars Drum and Bugle Corps from 2010, 2011, and 2012 on baritone where he truly developed his love for the marching arts. He then worked on their Admin Staff in 2013 and performed in the Blue Stars Alumni Corps in 2014.
Jason worked with the Plainfield band in 2014 and 2015 with the low brass, and is focusing on visual this season. He also teaches with Anderson High School as a low brass and visual instructor, and is the visual designer for a few groups, including Clinton Prairie High School. Jason is enthusiastic about the upcoming season and cannot wait to help with the students' continued growth both as performers and individuals.
Michael Pote – Music Arranger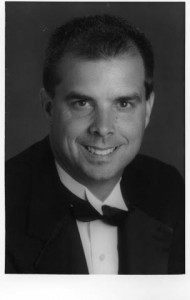 In 2013, Michael Pote was named Director of Bands at Carmel High School in Carmel, IN after spending 20 years serving as Associate Director of Bands. His teaching responsibilities include co-conducting all six concert bands as well as conducting Jazz Ensemble 1. He is also music caption head for the Carmel High School Marching Band.
Carmel High School's advanced concert band, Wind Symphony 1, performed at the 2005 Midwest Band and Orchestra Clinic in Chicago as well as being a 3-time participant in the Bands of America National Concert Band Festival. Wind Symphony 1 was also named the 2013 and 2015 Indiana State School Music Association's Concert Band State Champion.
The Carmel High School Marching Band has received numerous honors including being the 2005 and 2012 Bands of America Grand National Champions and has been a top 12 finalist at the Bands of America Championships since 1996. They were the 2001, 2002 and 2012 Indiana State Champions. The marching band has marched in the Macy's Parade, The London New Year's Parade, and will march in the 2014 Rose Bowl Parade.
Michael is active as a composer and arranger for groups throughout the country. Several of his original works for marching band are available at www.centerxproductions.com. He is active as a guest conductor and clinician as well as a program consultant.
Michael is a 1990 graduate of Murray State University and currently lives in Carmel with his wife Gretta and son Devin.

Andrew Fortuna – Battery Coordinator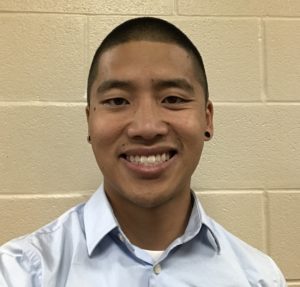 Andrew Fortuna has been involved in the world of marching percussion for over 15 years, performing with groups such as United Percussion, The Boston Crusaders Drum and Bugle Corps and many others between 04-13. Andrew has also had the pleasure of either instructing, consulting or writing for many successful ensembles since 2008.  The New Hartford HS Marching band, The Hilton HS Marching band, The Forrest Park HS Marching Rangers, The White Sabers Drum and Bugle Corps, United Percussion, and The Boston Crusaders Drum and Bugle Corps are some of the ensembles Andrew has had the privilege to work with.
Over the years Andrew has had the privilege of studying under Zach Schlicher, Dennis Carty, Omar Carmenates, Ellis Hampton and many other talented music educators. These individuals helped shape his pedagogical aim to effect positive change in students' lives through the pursuit of musical excellence.
Andrew is from New Hartford, NY and currently resides in Indianapolis, IN.

Daniel Wiles – Program Director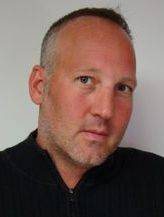 Daniel Wiles has been teaching for over 25 years in the world of Pageantry, and has been involved in Marching Band, Drum Corps and Color Guard since the age of 9. Daniel is currently the Visual & Co-Program Coordinator of the Avon Marching Black and Gold, as well as the Director of the color guard for Avon High School in Avon, Indiana; a position he's held for the past 13 years. The Avon Marching Black and Gold was the 2008, 2009 & 2010 Bands of America Grand National Champion and has been a finalist for the past 10 years. Avon has also won the Indiana State Championship 9 of the last 12 years. As the Visual Coordinator from 2003-2008, Mr. Wiles was instrumental in the development of the Carolina Crown Drum & Bugle Corps and helped produce some of their most defining shows including Bohemia and Triple Crown. He also served as the Visual Coordinator of the Troopers from 2008-2010. In 2009 the Troopers made DCI finals for the first time in 23 years with their show Western Side Story. Recently, Daniel was the Visual Coordinator/Drill Designer for the Bluecoats Drum and Bugle Corps in 2012. He wrote the drill for the 2011 Class B Indiana State Champion, Concord HS in Indiana and several other Indiana state finalist bands including Castle HS and Vincennes HS. In 2011 & 2012, Daniel also wrote the drill for Sam Houston State University.
Since becoming the Director of the Avon High School winter guard in 2000, Avon was the 2001 WGI Scholastic Open Champion, the 2009 WGI Scholastic World Champion, and has placed in the Top 4 in World Class at WGI every year since 2002. While at Avon, Mr. Wiles has produced many memorable shows including Carpe Diem, A-Muse-Ing, Release, and the ground breaking Unanswered Question. Daniel has staged many WGI finalist guards including the 2011 Scholastic Open Champion, Oak Ridge High School from Conroe, TX, and the 2012 Scholastic Open Silver Medalist, Lake Central High School from St. John's, IN. Additionally, he's staged for many state champion and finalist guards around the country including Lawrence Central (IN), Walton HS (GA), Flower Mound HS (TX), Plainfield HS (IL), Lake Park HS (IL), among many others.
From 2002-2004, Daniel served as a member of the WGI instructor task force. He has been a member of the WGI Advisory Board since 1993 as the director of Lincoln Way HS, Southport HS and Avon HS., the WGI Steering Committee from 2003-2005, and the WGI Board of Directors from 2009-2011. Daniel has also served as the Secretary of the IHSCGA Board of Directors since 2001. Mr. Wiles has coordinated and presented at many clinics and instructor education programs around the country including WGI's Spinfest.
In 2009 he received the prestigious Sudler Shield and Golden Apple awards for excellence in education as one of the directors at Avon High School.
Daniel currently serves as a Director of Avon HS, and judges for Winter Guard International, Bands of America, and many local circuits around the US. He resides in Avon, Indiana with his wife of 11 years Sarah, and their beautiful children Olivia, Aidan and Brennan. Daniel holds a Bachelor of Arts degree in Secondary English Education from Indiana University.
Derrick Shannon II – Director of Percussion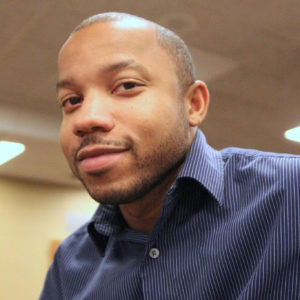 Derrick Shannon is a percussion specialist originally from the Chicago-land area. He held the Director of Percussive Arts position at Goshen Community Schools where he oversaw two World Class finalist ensembles that actively competed within Winter Guard International. He started Percussive Soundscapes which offers a variety of services to the marching arts community including custom arrangements for band and winter percussion ensembles. He teaches at Ball State University, judges during the weekends, and consults with numerous groups across the country.
After marching seven summers of drum corps with groups such as the Phantom Regiment and Cavaliers, both in the battery and front ensemble, Derrick has become the Percussion Caption Head for the Phantom Regiment Drum and Bugle Corps from Rockford, IL. He received his Bachelors in Music Education at the VanderCook College of Music and his Master's in Music Technology at Indiana University-Purdue University Indianapolis. Derrick proudly endorses Innovative Percussion sticks and mallets, Pearl Drums, Remo drumheads, Etymotic hearing protection products, and BeatRack percussion solutions. To find out more about Derrick Shannon you can visit his website at derrickshannon.net.
Chris Murphree – Front Ensemble Coordinator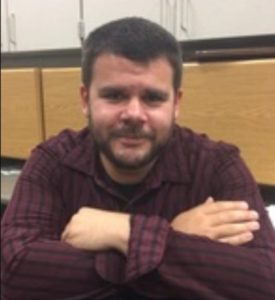 Chris is currently a percussion instructor and arranger at Brownsburg High School in Brownsburg,
Indiana. He also serves as an arranger and teacher for the Plainfield Percussion program,
directed by Derrick Shannon. Chris is also serving as the Front Ensemble Caption Head at
Legacy Indoor Percussion based out of Indianapolis, Indiana and the Front Ensemble arranger
for Orange County Independent, a PIO group based out of Costa Mesa, California.
He received his Master's degree from Indiana University, and his Bachelor's degree from Middle
Tennessee State University, where he also served as an Adjunct Professor of Percussion in 2014.
During his time at IU he served as the associate instructor for the Marching Hundred Drumline.
His responsibilities included teaching and writing for the drumline throughout the fall season.
His responsibilities at MTSU included teaching private lessons, working with the MTSU drumline,
and teaching percussion ensemble.
Chris marched with Spirit of Atlanta in 2008 and The Cavaliers Drum and Bugle Corps in 2009
and 2010. He also marched with Music City Mystique in 2010. He worked with the Troopers
front ensemble in 2011, Phantom Regiment from 20 12-2014 and is currently on staff with the
Blue Knights Drum and Bugle Corps serving as a front ensemble manager for the 2017 season.
Throughout his career Chris has performed in several solo and ensemble competitions, most notable
being his performance with the IU Percussion Ensemble PASIC showcase concert in 2013.
He's also competed in the PASIC marching competition in Keyboard Individuals and Small Ensemble.
He was also a performing member of the MTSU PASIC Clinic Drumline in 2009
(snare) presenting a clinic on incorporating world percussion styles into the drurnline setting. He
has performed as a featured soloist for several groups including the MTSU and Indiana Percussion
Ensembles. His major influences include Erik Johnson, Kevin Bobo, Michael Spiro, John
Tafoya, Lalo and Julie Davila, Alan Miller, and Leigh Howard Stevens.